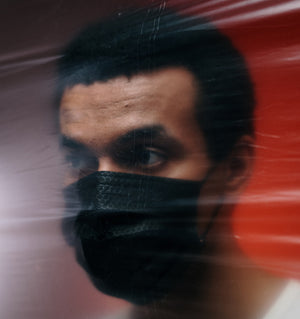 PocketPro has been our passion for the last year, and every step we have taken in that growth has been new and fun and exciting. We knew the inherent risks of running a startup, especially in a crowded space like the Everyday Carry industry, but we were fearless. We knew our products could stand up to the best in the industry, and we were sure of our potential.
Now we are full of concern.
And we know that sounds quite pessimistic, but we're just being honest. As humans, we're typically scared of what we don't know. When this is all said and done, we don't know what impact COVID-19 will have had on the world and on our company, and that's kind of scary. As a young, small startup, the unknown can be intimidating.
But we've got a plan.
What are we doing?
As you already know, we proudly develop and manufacture each of our products here in Payson, Utah. However, our packaging comes from overseas manufacturers in China. It's more cost-effective that way.
About 2 or 3 months ago, things started to get crazy in China. We were in dire need of more packaging at the time, but we couldn't get it because our factory had been shut down due to COVID-19 concerns. Luckily, the factory reopened just in time for us to get more packaging inventory, but it taught us a valuable lesson: we need to be prepared. So we started preparing.
When the virus began to spread to other countries, we had a company-wide meeting to create a game plan for when the virus would inevitably make its way to Utah. We created a work-from-home plan that we thought we would need to implement in the summer. Boy, were we wrong. It only took 2 weeks and the plan had to be implemented as our state government urged everyone to begin social distancing measures.
Only two employees continue to work from the office – our machine shop manager continues to run the machinery while our office manager continues to oversee day-to-day operations. Luckily, those two employees happen to be married, so we aren't too worried about them being exposed to each other. The rest of us are working from home and staying connected like many of you are – through Slack, Zoom, and email.
Since we can once again receive shipments of packaging, we have implemented another safety measure by quarantining the shipments for a couple of weeks before opening them. It might be 'overkill,' but an abundance of caution is necessary during times like these.
What has happened to our revenue?
When the virus first hit the US, it scared investors and the stock market plummeted. In turn, our sales began to decline drastically, but only for a few days. Then, something amazing happened.
About a month ago, we contacted a Youtuber named Chris who runs a popular review channel called Chrispy Things. We had seen some of his videos where he reviewed products from our competitors, so we asked if he'd like to review some of ours as well. He obliged, and we sent him some products to test. Last week, he dropped the video where he reviewed our PocketPro Wallet and Singularity 2.0 key organizer. He loved them.
Our sales skyrocketed.
It was crazy. For a few days we were having trouble keeping up with fulfillment due to our limited staff, but they were troopers and came through for us (shout out to our office and machine shop managers – we love you).
If you haven't seen the review video yet, you can check it out here.
What is to come?
Honestly, we aren't sure. We'll still be here when this is over, but the competitive landscape might look quite different. We hope that we continue to grow through all of this, but we recognize that we might come out on the other side looking like a shell of the company we once were. Either way, we aren't going to go down without a fight. Our focus is still on producing the highest quality products and providing the highest level of customer service.
If you have any questions, any advice, or just want to talk to someone other than your cat, please let us know. You can reach out to us at support@pocketprogear.com, and we'd be happy to be of service to you.
Stay home. Stay safe. Keep fighting.
We're here with you.