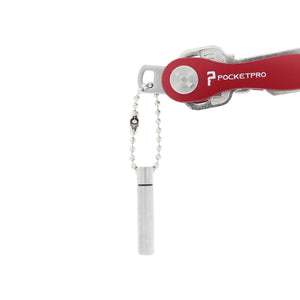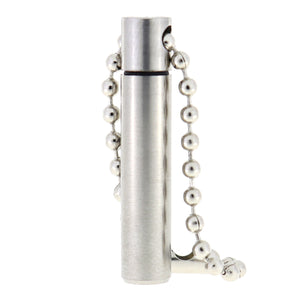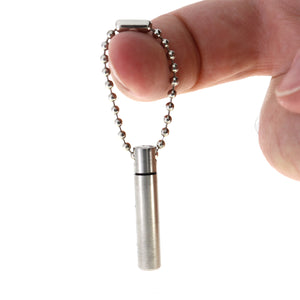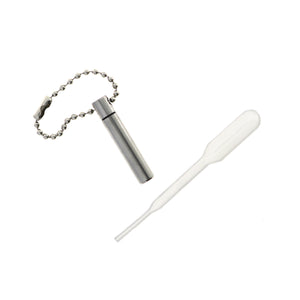 Titanium Oil Vial
Made in America
Free Shipping on all domestic orders over $20!
We only use aircraft-grade titanium metal in our oil vials, because it won't be broken down by the oil you carry. PocketPro Titanium Oil Vials are perfect for carrying essential oils, religious oils, and more. You could even throw your favorite hot sauce in there if you need to. 
It comes with a metal clasp to attach to your key organizer, a fob, or a key ring.
Tech Specs
Holds about 14 drops of liquid
Dimensions: 1.25" tall, 0.25" diameter 
Materials: Titanium body and cap, silicone rubber O-ring.