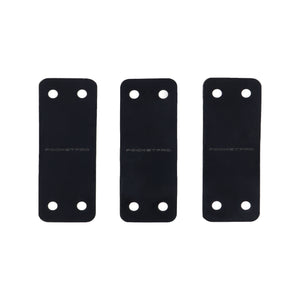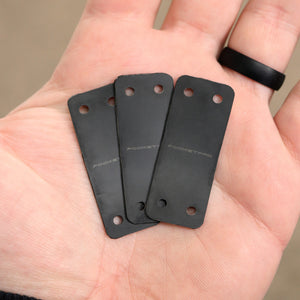 Refill Pack - PocketPro Wallet Hardware
Made in America
Free Shipping on all domestic orders over $20!
It's not likely that your straps would ever break. If they ever do break, we've included 2 free replacement straps in your wallet packaging. In the unlikely event that your replacement straps break, you can purchase more here.
This 3 pack of PocketPro Wallet straps fit perfectly in the patent pending PocketPro Wallet. We also include 5 replacement screws, just in case a few get away from you.
Tech Specs
Designed specifically to fit in the patent pending PocketPro Wallet
Comes in a pack of 3 straps and 5 screws
Weight: 0.1 oz
Awesome
Appreciate the appreciation on the delay …quality very awesome… had my pocket pro and key chain for five years now and love it!!! Keep up the awesomeness work!!!
Refill Pack - PocketPro Wallet Hardware
Replacement straps
Straps came quickly and are the exact ones I needed for my pocket pro. I am also enjoying the new video of how to apply the straps to the pocket pro, it is much easier to follow and to complete the replacement of the straps.
Great Folks, Awesome Service!!
Ordered my replacement straps for wallet and had them in a couple days. Customer service is absolutely top notch!!! Thanks!!
Very nice wallet for cards
I found after I bought the wallet, the sharp edges of my cards in time cut the wide elastics that hold the wallet together and the cards in place. After I figured out what was causing the problem, it was easy to use a bit of sandpaper on the edges of the cards to get rid of the sharp edges. These new elastics put the wallet back to 100%.