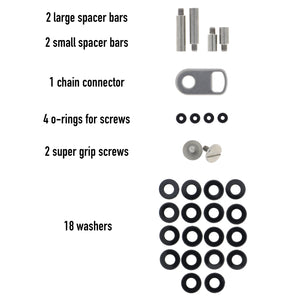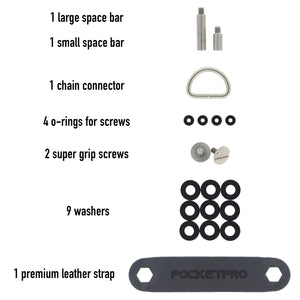 Refill Pack - Key Organizer Hardware
Made in America
Free Shipping on all domestic orders over $20!
A refill of the most necessary parts for your key organizer.
Includes:
All the necessary parts to refill your key organizer, including extension bars, connectors, o-rings, screws, washers, and leather strap (for the Singularity). 
Tech Specs
Materials: Stainless steel chain connector or D-ring, spacer bars, and screws; plastic washers; silicone rubber o-rings; leather strap.
Fully Loaded
I was able to replace a worn leather strap.
Refill Pack
Order it in case if i lost some parts.