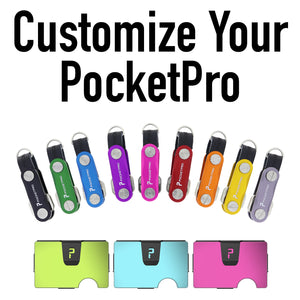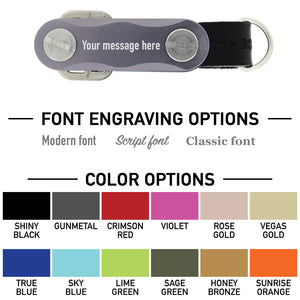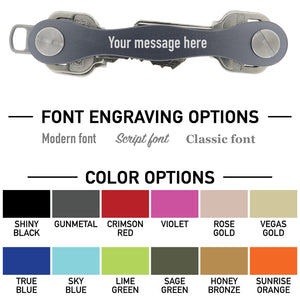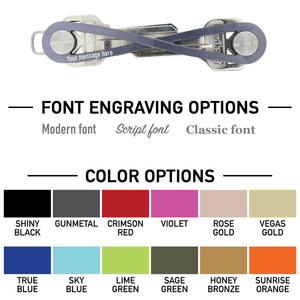 Customize Your PocketPro
Made in America
Free Shipping on all domestic orders over $20!
Customize your own PocketPro Key Organizer by selecting your preferred color, font, and text! We will customize it to fit your design, and send it straight to your front door.
With a customized PocketPro, you can send a personalized gift to a loved one, create awesome swag for your company, or engrave your phone number on your personal belongings in case they ever get lost. Whatever you can dream up, we can make it happen!
Crimson Red Pocket Pro is fun to use.
I received a discount coupon for a previous review I did on the flat black Pocket Pro I purchased, so I purchased a Crimson Red Pocket Pro with my name engraved on it. I enjoy switching between the two and like to show my Crimson Red Pocket Pro to show my support for the Utah Utes. Both are easy to use and switching between the two takes only a second or two.