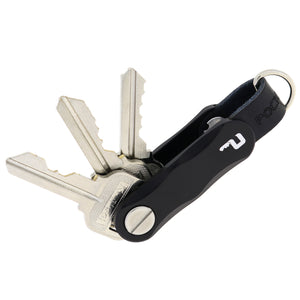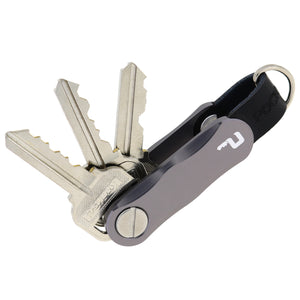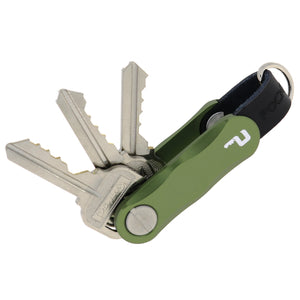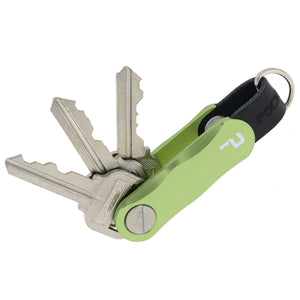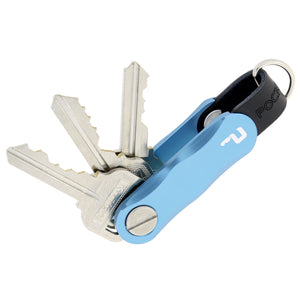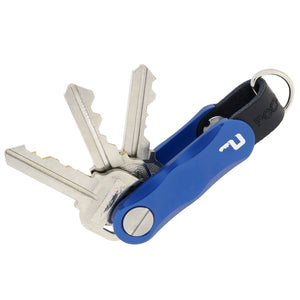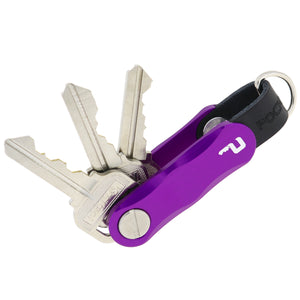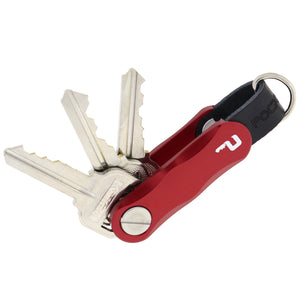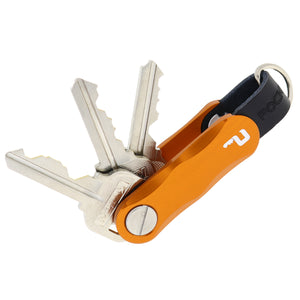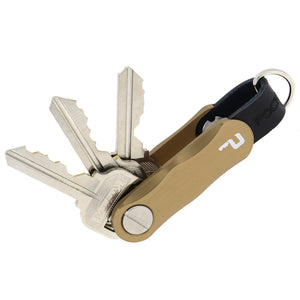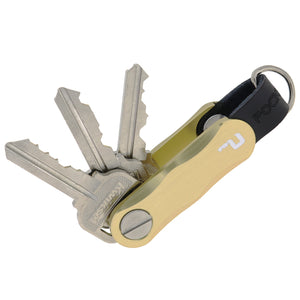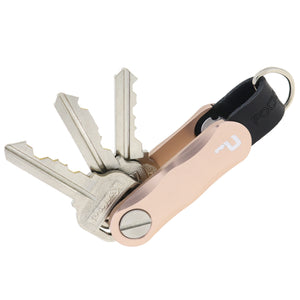 PocketPro Singularity 2.0 key organizer
Made in America
Free Shipping on all domestic orders over $20!
The PocketPro Singularity 2.0 key organizer is the newly upgraded version of our best-selling key organizer. With a newly designed body, the Singularity 2.0 is has a slimmer profile, fewer screws, lighter weight, and a sleeker look.
With an aerospace-grade aluminum body, rubberized stainless steel parts, and a premium leather strap, your keys will stay quietly secure and look great too.
What is a Key Organizer?
A key organizer is a tool that holds all of your keys in a slim, compact design. It's basically a Swiss Army Knife for your keys. With the PocketPro Singularity, your keys will stay quietly in place when you don't need them, and they will easily swivel out when you do. Once you use it, you'll wonder how you ever survived with a loud, messy key ring.
Tech Specs
Holds 1 to 8 keys
Materials: Type II anodized aluminum body, premium leather strap, rubberized stainless steel parts, plastic washers
Product Dimensions: 2.63 x 0.63 in.
Weight: 0.5 oz
Aluminum Frame Thickness: 0.12 in.
The PocketPro Singularity key organizer is patent pending
Two for two years, then this...
I love my Pocket Pros 2.0. One for home, one for school. Each door in school is locked. Lots of use for school pro. Alas, today the leather pulled off that one. The screw loosens very easily. Is it repairable? I came here to ask, but can't seem to get through the contact or warranty link. Unfortunately, they are out of all 2's!!! Supply chain issues? Wish they would communicate something. Is it repairable? Thank you.
Stock
Do these get new stock. I keep checking to get a black or gunmetal and they are never available
Excellent Quality
Both PocketPro Singularity 2.0 and detachable key clips are of incredible quality. You can't beat the price for something made here in the USA. Thanks!
Cool Key Organizer
I have only been using the product for about a week but I really like the way it cleaned up my keychain. So far the singularity 2.0 seems very high quality, and putting it together was easy.
PocketPro Singularity 2.0 key organizer
Great product, color is not what I expected
Love the product. easy to setup and use. Color is different than what I saw online, but its all good.