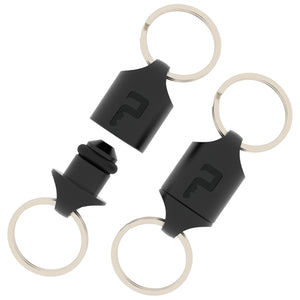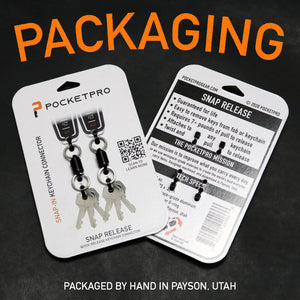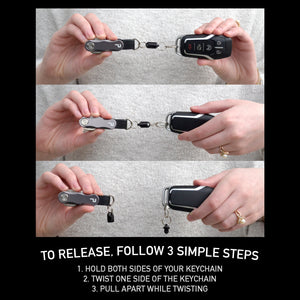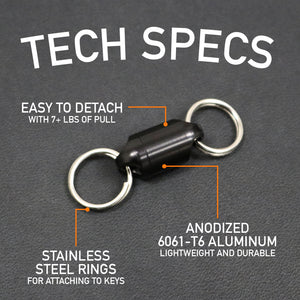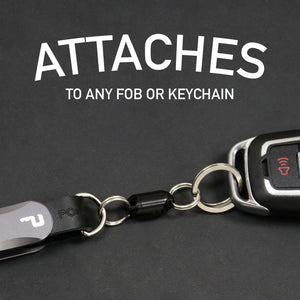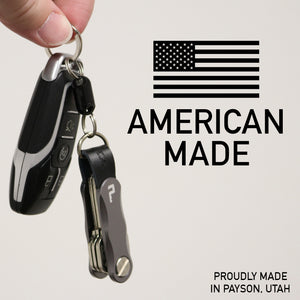 Quick Release Double Pack - Snap Release
Made in America
Free Shipping on all domestic orders over $20!
The Ultimate Quick Release Keychains
The Snap Release is the ultimate non-magnetic quick release for your keychain. With a strong, rubberized mechanism, it requires more than 7 pounds of pull to separate your quick release. With such a strong pull, you can rest easy knowing your keys are not going to accidentally fall off. 
The Snap Release arrives in a pack of 2, so you will be able to set up a quick release on your main set of keys, as well as a back up set.
Tech Specs
Made from 6061-T6 anodized aluminum with stainless steel hardware.
Weight: 0.1 oz.
Arrives with 2 quick release connectors in one package.
Manufactured by PocketPro in Payson, Utah.